The Farmington Chamber of Commerce offers many resources and opportunities designed to promote your business, enhance your employees, bring new customers to you, and save you money.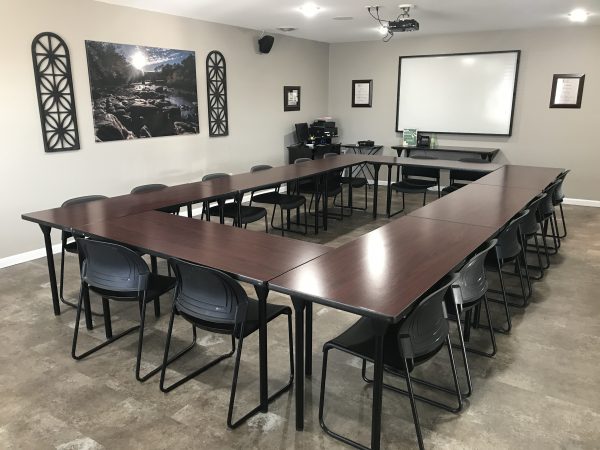 Chamber Training Room  
Use our state of the art Chamber training room is available to members  free of charge.  If you need to provide training for your employees, have a meeting or just need more space, let us know.  We will reserve the training room for you at no charge. Non-member rates are $75.00 for up to 4 hours and $140.00 for up to 8 hours.
Weekly E-Newsletter Stay up-to-date with the Chamber happenings and business news in our weekly Chamber E-Newsletter.  Chamber membership also allows you to utilize the weekly E-newsletter to promote your events, job openings or hot deals distributed to over 800 individuals at no extra cost to you.
Monthly Networking Meetings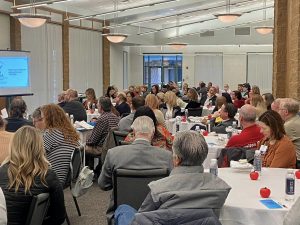 Get acquainted with business professionals and participate in programs on timely topics at our monthly Business and Community luncheons.  Monthly luncheons are held at noon on the 3rd Thursday at the Centene Center. Catered lunch is available for $10.00. Morning Mixers are held on the 2nd Wednesday of the month with free coffee and breakfast typically held at the Chamber office from 7:30- 9 a.m. The Morning Mixer is a wonderful time to network and socialize with business and community leaders in a smaller more casual setting.
Website  All Chamber members receive a listing on the Chamber website as well as a link to your business' website, if available.  Check out the site at www.FarmingtonRegionalChamber.com You have your own unique log-in to access your listing and make changes or post special information any time it's convenient for you.
Promotion of your business's special events, hot deals and job openings  Put the power and reach of the Farmington Regional Chamber of Commerce behind the promotion of your special events, hot deals and advertisement of job openings in your organization. We utilize every means of communication to promote our members through our website, email newsletter and social media.
Business Education   We offer several opportunities throughout the year for you and your employees to increase skills and improve your bottom line.  These professionally presented seminars are held on a wide range of topics based on member's requests and current business trends.

Health Insurance Options  As a member of the Farmington Regional Chamber of Commerce, if your business has less than 50 employees, you have the option of providing affordable health insurance through the Missouri Chamber Federation Benefit Plan. Many of our members have saved thousands of dollars by accessing this great Chamber benefit.
Legislative Representation  Chamber members are kept up to date on matters relating to city, county, state, and federal government.  We are there when you cannot be, representing and advocating for the regional business community on matters that affect your business or organization. We are closely connected with legislators from the Parkland area and utilize that close relationship to represent your interests. We are members of the Missouri Chamber of Commerce and the US Chamber of Commerce, who both actively advocate on behalf of business.
Business Solutions  Using our broad network, we work to connect you with the information, people and resources to find solutions for your business challenges.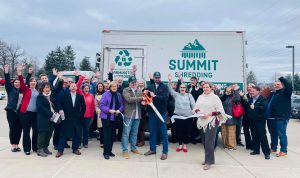 Ground Breakings, Ribbon Cuttings & Business After Hours  Celebrate the Opening, reopening, or expansion of your business with a ribbon-cutting or groundbreaking through the Chamber of Commerce. Use the Business After Hours event, inviting other members to see the business you've worked so hard to build.
Referral Service  Perhaps the least recognized, yet most profitable, service the Chamber provides for your business is Referral Service.  On a daily basis, we receive multiple phone calls, emails, and visits from people seeking business information and we refer them to our members.  We are actually sending customers to your door!
Bulk Mailing Permit  If you are mailing more than 200 pieces of mail you may utilize the Chamber bulk mail permit to receive reduced postage rates. The fee for bulk mail is about half the standard mail rate.
Business Card and Brochure Racks  The first stop for newcomers to the Farmington area is the Chamber office.  Display your informational brochure and business cards in our lobby and catch potential customers early!
 Our mission is to foster business success, improve the economic environment and enhance the quality of life in Missouri's Parkland.
                     Tips to Maximize Your Membership
1.   Attend events on a regular basis to meet business leaders and build relationships. People prefer to do business with businesses they know, like and trust.
2.   Utilize our network to promote your business in multiple ways.
3.   When faced with a business challenge, call and consult with the Chamber staff for solutions.
4.   Remember even when you're not here, we are working for you by referring, advocating, supporting and planning for regional business success.
             We are Stronger Together