IMPACT Partners are a group of visionary and civic-minded business leaders committed to strengthening the Farmington Region. The group supports the Chamber's strategic direction as an investment in the future of our community. Together, we advance business and strengthen the community, opening doors for business prosperity in the Farmington Region. IMPACT Partners empower the Chamber to participate as a key leader in the community, as well as in the development of future leaders through business education, advocacy, and networking.
IMPACT Partners are the highest status of sponsorship and have each financially invested a minimum of $2,500 each year. These businesses have an opportunity to increase their exposure through sponsorship of events, as well as through a wide variety of other marketing outlets. In addition, IMPACT Partners receive the following benefits:
First right of acceptance for the limited 12 IMPACT Partnership opportunities
First opportunity for sponsorships and advertising as well as VIP seating at Chamber events
IMPACT Partners increase their brand recognition with their logo prominently displayed on:
Signage on the front exterior of the Chamber office
Chamber website footer on every page of FarmingtonRegionalChamber.com
 A dedicated IMPACT Partner page
In Chamber's weekly newsletter to approximately 900 subscribers
On the signature block of the Chamber staff's email correspondence
On every newcomer and info request packet distributed
Logo brand recognition each month verbally and on view at the Business & Community Luncheon with an average attendance of 75-100 people monthly
Annual golf tournament sponsorship included with a display of logo at the hole
If you are interested in becoming an IMPACT Partner, please contact:
Candy Hente ([email protected])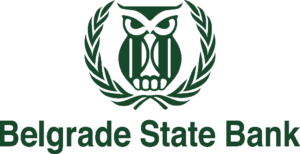 Belgrade State Bank
At Belgrade State Bank, for over 100 years and counting, our number one priority has been our commitment to you. From providing you with the products and services you expect, to offering you the attentive, personalized service you deserve, we're committed in everything we do.
573-760-9000  •  Visit Website

Auffenberg Chevrolet Buick GMC
The team at Auffenberg Chevrolet Buick GMC would like to welcome you to our dealership in Farmington. Come and check out our full selection of new Chevrolet, Buick, GMC vehicles, or get a great deal on a reliable pre-owned model. You can always count on the professional technicians in our Chevrolet, Buick, GMC service department as well.
573-747-4441  •  Visit Website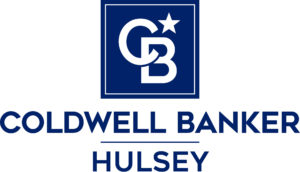 Coldwell Banker Hulsey
The Coldwell Banker brand is the oldest and most established residential real estate franchise system in North America. For over a century, home has been our purpose. It defines us and everyone in our network. Our mission will never waver -- to deliver the treasure of home ethically and honestly.
573.756.5711  •  Visit Website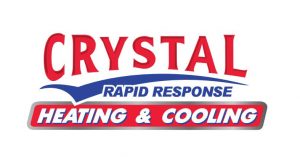 Crystal Heating & Cooling
Of course, we're a bit biased in saying we're the best HVAC contractors in the area, but that is what thousands of commercial and residential customers have been saying since 1965. We have 40 rapid-response trucks driven by the best NATE-certified technicians. And as a Carrier HVAC dealer, we offer the best air conditioners and furnaces in the business.
573-431-5200  •  Visit Website

Daily Journal/Farmington Press
Providing news, sports, entertainment, lifestyles, obituaries, and opinion pieces in the Parkland area. We also have an extensive buy and sell section. Available in print or online.
573-431-2010  •  Visit Website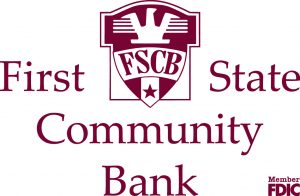 First State Community Bank
First State Community Bank's vision is to help each customer achieve financial success. It could be a new house, it could be starting a new business, or it could even be properly maintaining a checking account. Wherever you are on your journey, our tools and our team will be your guide.
877.955.3722  •  Visit Website

Kevin Ball Auto Body
As the owner of Kevin Ball Auto Body, I would like to personally assure you that my team of craftsmen are without a doubt, the very best in the area to restore your car, truck, boat, RV, or whatever you drive… to its pre-accident condition. I can back this statement up with over 30 years of satisfied customers.
573-431-2767  •  Visit Website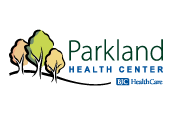 Parkland Health Center
Parkland Health Center is part of BJC HealthCare and offers a full continuum of inpatient medical-surgical and intensive care services. Please visit Medical Services for additional information on services and physicians, or call Parkland's physician finder service.
800.392.0936  •  573.431.3338  •  Visit Website

Unico Bank
We provide our customers a full range of services for checking, savings, loans and investments. Whether you are an individual or a business we can meet your needs at our many locations in Missouri and Arkansas or through internet and on-line banking.
573-701-0651  • Visit Website
US Bank
We blend our relationship teams, branches and ATM network with mobile and online tools that allow customers to bank how, when and where they prefer. Most importantly, we put people first, cultivating and treasuring meaningful relationships with the customers we serve, the colleagues we support and the communities where we live and work.
573-756-2265  •  Visit Website

US Tool Group
Since 1958, US Tool has focused on cost savings programs for our customers. Our range of services includes planning, procurement, warehousing, management, and point of use delivery of cutting tools, abrasives, and other tool crib and MRO items in addition to reconditioning cutting tools and industrial vending machines.
800-222-1771  •  Visit Website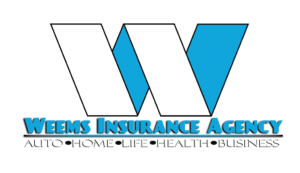 Weems Insurance Agency
Providing home, auto, and health insurance since 2010.
573-701-9300  •  Visit Website