Why Join the Farmington Regional Chamber?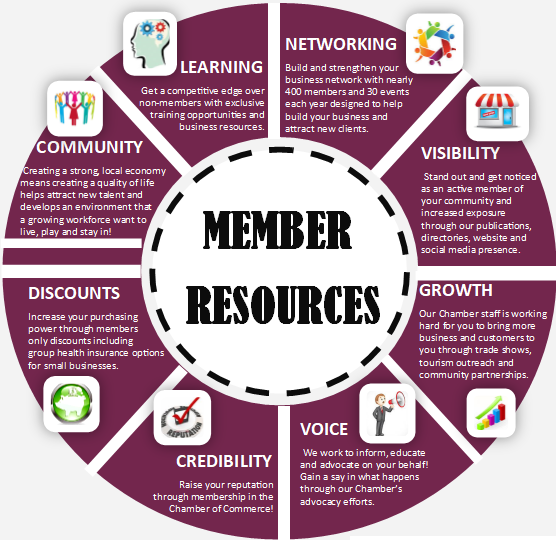 Membership in the Farmington Regional Chamber gives you and your staff valuable opportunities to network with other members raising your visibility in the community. You have the opportunity to promote your business, obtain helpful information, professional development, and receive customized business support. It is our hope you will take advantage of all the Farmington Regional Chamber has to offer. Our staff is friendly, helpful, and approachable. They are passionate about helping our members and our community! Be sure to check out our Chamber Member Resources for the multitude of ways your business can benefit from membership in the Farmington Regional Chamber.
The Farmington Regional Chamber has over 400 investors in 9 counties, we have over 75 years of experience fostering business success, improving the economic environment, and enhancing the quality of life of the businesses & citizens within our community.
***
Here's what our members have to say...
Lori Ball, Kevin Ball Auto Body
"The Farmington Regional Chamber has been a great resource for us and the community in helping us know how to respond during this COVID-19 pandemic.  Also, as a small business with less than 25 employees, one of our biggest concerns is being able to have a good health care plan for us and our employees. We have been able to continue to carry a good plan with lower premiums for all of our employees by joining the larger group plan that is only available to us through the chamber.  These are just a couple of examples of the many benefits we have seen by being a member of the chamber."
Angela Reeves, Service Master by MMCT
"The Farmington Chamber has been a wonderful asset to our business, now more than ever. The past year has been challenging to many and unfortunately, many other chambers we have been a part of have just fallen off the radar altogether. Having the Farmington Regional Chamber pivot to continue to provide resources like online webinars, small in-person functions, and all of the resources online, I have been able to continue to reach out to this market and let people know we are essential, we are here, we are open for business. I am so grateful to the wonderful staff and community that comes with being a part of the Farmington Regional Chamber!"
Debbie Peterson, Insight Parnters and owner of Steak & Shake, CiCi's Pizza and Qdoba
"During the beginning of COVID with all the different information out there, the Farmington Regional Chamber was my go-to for the correct information on dealing with COVID, especially on the Payroll Protection Program. The Chamber kept us updated on all the changes of the PPP.  I really appreciate our Chamber."
Andy Buchanan, Vice President, First State Community Bank
"I would like to commend and express my appreciation for Candy Hente and Cassie Thomas' efforts this spring as we all tried to maneuver our way through the SBA's PPP Loan process.  The information that these ladies continued to put out, almost on a daily basis, to keep everyone informed on what was a very fluid situation, was invaluable.  The Farmington Regional Chamber's efforts should not go unnoticed as they helped many of our local businesses and business owners through a very tough time.  It was a gold rush and panic was setting in, Candy and Cassie helped to calm the waters.  There was so much misinformation out there, it was great to have a local source that was able to condense the information and weed out the falsehoods."
Furthermore, here's a great research paper from an outside source assessing the value of Chamber membership.
Read the article here from Online MBA