Welcome to the Farmington Regional Chamber
The Farmington Regional Chamber opens doors for business prosperity in the Farmington region through member support, economic and community enhancement programs, and representation in government affairs.
Our mission: advancing business ~ strengthening community.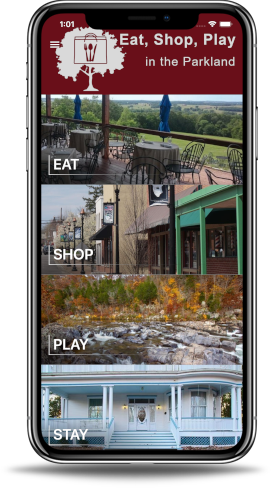 Eat Shop Play in the Parkland
Download the Eat Shop Play in the Parkland app today to find all the best local restaurants, shops and fun things to do in our region!  Click HERE to download!
Talented local artists have painted solid wood doors displayed outdoors throughout the community and sponsored by local businesses, essentially creating an outdoor museum of local artwork. The DOORS on Tour provides a fun activity for people of all ages while also giving our community a memorable symbol for visitors and residents.
The DOORS are symbolic for our community, the doorway to the Parkland, and for the Farmington Regional Chamber with over 75 years of opening doors for business. The DOORS on Tour will create beautiful photo opportunities for social media posts and is a fun activity that can be accomplished even in times of social distancing.
The Farmington Regional Chamber is a proud member of the following organizations: