Download the NEW APP for the Parkland region!
Eat, Shop, Play in the Parkland
Ever have problems deciding where to EAT?
or where to find a specific gift?
Wondered if a SHOP was open?
Looking for something FUN to do on
 the weekend, even on a rainy day?
Need a place to stay or make your home?
THERE'S AN APP- FOR ALL THAT!
Now available for free in iPhone and Android app stores!!!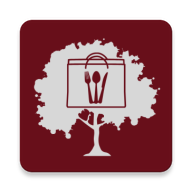 The Eat, Shop, Play in the Parkland app is designed to be used by local residents and visitors to our beautiful community.  All businesses with premium listings will receive priority listing at the top of their category and will have the ability to edit their business listing, update hours, list photo, menus, types of services, link to your website and may submit push notifications to app users.
The Eat Shop Play in the Parkland app was conceptualized at the Farmington Regional Chamber and has over 4,500 downloads.

The Eat Shop Play in the Parkland app is marketed through local hotels, restaurants, relocation packets, social media, and more!

All Farmington Regional Chamber members in eligible categories receive a FREE enhanced listing.

Premium listings are available for as little as $100 per year, including the ability to send customer notifications, and sponsored ads available for each section and sub-section.

Additional advertising space is also available in banner ads and splash screen ads.
If you are currently a member of the Farmington Regional Chamber....
Current members of the Farmington Regional Chamber can receive a premium listing for only $100/year to reach 1,000's of people in the Parkland Region! This is also a great way to keep your customers and the community updated on the status of your business hours and services.
Not a Chamber member?
You can still list your business on the Eat, Shop, Play in the Parkland app!
If you're not a current member of the Farmington Regional Chamber you will receive a free, basic listing with your business phone number and website. If you wish to receive a free basic listing or premium listing contact the Farmington Regional Chamber office at (573)756-3615.  Remember, if you chose to become a member also receive access to all additional business resources of the Farmington Regional Chamber including group health insurance options for small businesses, networking, referrals, an online listing in our business directory, networking, marketing resources, usage of the Chamber training room, bulk mail discounts, and more!